As we enter back into some form of normalcy, one of the aftermaths of the Pandemic of 2020 is "The Great Resignation". Although this has hit every industry, having this hit the Childcare Industry, which was already struggling to stay in compliance with finding talented Staff and Teachers, that were loyal and dependable has now made that problem even worse.
What I have learned in my research of this is that people are wanting to feel valued. People are really diligent about protecting their mental health these days, and if the company they work for does not contribute to their mental health in a good way, they're out!  According to Forbes, people are asking questions like:
"Is my boss a jerk? Are they kind?
Do my teammates care about me?
Does my organization stand for something?
Am I paid fairly, respected & valued?
Is the culture something I can work in?
Is hybrid or flexible work allowable?
Am I unfulfilled or fulfilled in my role?"
It goes much deeper than pay and benefits. Although these are factors that are important, even if you have the best pay and benefits package, if you fail to make your employee feel valued, you will still see a high turnover rate, and you won't attract great talent.
So how do you address this as a Childcare Business Owner? 
You have to recreate your Staffing Structure so that it allows you to Create of Team of Brand Ambassadors.
These are people who want to not only work for you but work WITH you and endorse your vision.  The benefit of putting this type of system in place is that it ensures that you are only hiring and retaining teachers and staff who want to be a part of a mission-driven culture. This type of system will include ways to nurture talent, Create a Mission-Driven Culture and ensure Inclusion and Voice.
Design a Mission-Driven Culture:
A Mission-Driven culture really addresses those needs for your Teachers and Staff to be full-filled in their work. This type of Culture is when staff and Teachers know they are a part of something bigger, and it ensures they stay motivated with the work they do every day in their classrooms. Sometimes we think that working with children is already being a part of something bigger, and it is in itself, but when the Childcare Center or Preschool Program fails to provide a Missin-Driven Culture it sends mixed signals and demotivates staff.
The Definition of Culture according to Indeed.com states that "Work culture is a collection of attitudes, beliefs, and behaviors that make up the regular atmosphere in a work environment".
If any of this in your Childcare Center or Preschool Program is off, this diminishes the Mission and Vision you are trying to carry out.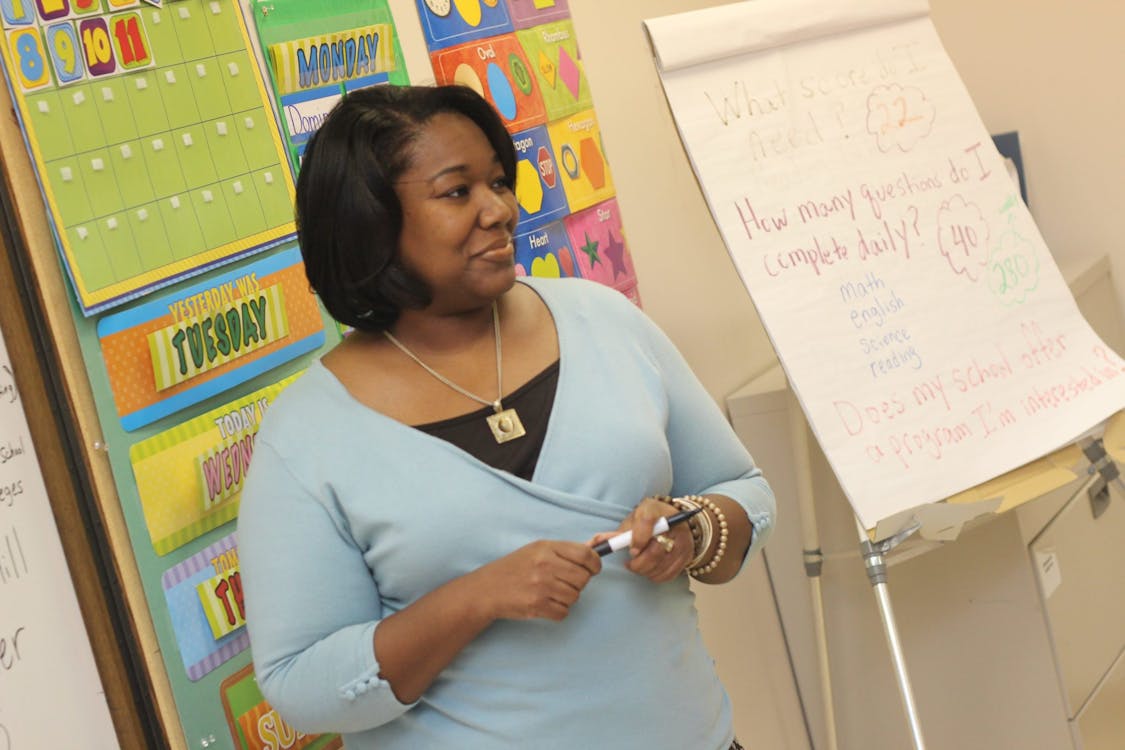 Super Charge Inclusion and Voice:
This leads us to the last thing that you will want to address which is Inclusion and making sure that your Staffing Structure allows for your Teachers and Staff to have a voice in policies and procedures and feel like your Center or School is a safe space for them, no matter their race, religion, demographics, sexual orientation, disabilities etc..
Now I know you teach this to the students you serve, but how much of this is reiterated in your Staffing Structure and among your Teacher and Staff? No, I know you're not discriminating in any way, but sometimes we can not know which can make it seems as if your workplace is not inclusive to all. For example, you only hire young Teachers. Or the opposite, you only hire Older Teachers. The goal here is to have an amazing variety of diversity in your Staff and Teachers, and ensure that everyone has the same opportunity to grow and develop if they choose to do so.
The question though is how do you Supercharge that right? There are so many ways, but one way is to ensure your advertising for hiring shows images of diversity. And this I will tell you from experience, having a diverse group of Teachers is how I was able to have a great team!
This year is just getting started, and there is so much more to cover, but I want you to let this process from now until next week's blog.
What are your thoughts on The Great Resignation? Let's continue this conversation in the comments below!
You may also want to check out the last Blog Post Titled: Omicron and Childcare Staffing Issues: My Advice